Jim Brandstatter and Dan Dierdorf, two Michigan radio personalities, hung up their headphones for the last time after the 2021 season.
On Saturday afternoon, the University of Michigan opened its 2021 football season with a 47-14 victory over Western Michigan. However, before the game, Michigan radio listeners were notified that an era was coming to an end. Play-by-play announcer Jim Brandstatter and analyst Dan Dierdorf both announced their retirements prior to the commencement of the season-opening Michigan Wolverines Football game on September 4. For the previous seven seasons, the duo has called Michigan games together, with Brandstatter doing play-by-play and Dierdorf doing analysis.
Nobody expected hearing live on the air that longtime Michigan football announcer Jim Brandstatter was leaving at the end of the season, following his broadcast partner Dan Dierdorf in retirement. Dan had already resigned but returned to broadcasting in 2014 for the chance to work with Brandy, so it came as no surprise when he announced his retirement.
It was a life-changing decision. Every year for over four decades, Brandstatter has been in the booth for Michigan football teams, either on the radio or on television, but it's not a job they've taken lightly.
Since 1987, Brandstatter has been heard on Michigan radio. He used to be the color analyst while Frank Beckmann did the play-by-play, but in 2014 he switched to the play-by-play role. Both men were also members of the Michigan football team. From 1969 to 1972, Brandstatter was an offensive tackle, while from 1968 to 1970, Dierdorf was an offensive tackle. Dierdorf is a member of the College Football Hall of Fame as well as the Pro Football Hall of Fame. In 2014, Brandstatter was honored by the Michigan Broadcasting Hall of Fame.
SACK TIME!! Hutchinson brings down Petras for a loss of 10 yds. #MichiganFootball #GoBlue #Learfield pic.twitter.com/JP0Q2SKTDl

— Jim Brandstatter (@jimbrandstatter) December 5, 2021
Dierdorf joined the Michigan football broadcast after three decades in the television booth calling NFL games for ABC and CBS. Before joining CBS, he was a member of ABC's Monday Night Football team from 1987 until 1999. He departed television broadcasting after the 2013 NFL season.
When Brandstatter moved responsibilities and Dierdorf joined the booth in 2014, he had been the radio analyst on Michigan games for 34 years. He claimed that the only reason he took the Michigan job was to work with Brandstatter. "That sealed the deal," said Dierdorf, who had promised then-athletic director Dave Brandon that he would be a part of the radio broadcast for three years at the time. They both wanted to leave discreetly and didn't want to be the focus of attention today or this season, so they'll say their goodbyes later this fall. The two stated that they made the choice early this year.
The two began talking about retiring in January.
"At least five years ago, we agreed that when the time is perfect, we'll both know it, and we'll both go," Dierdorf added.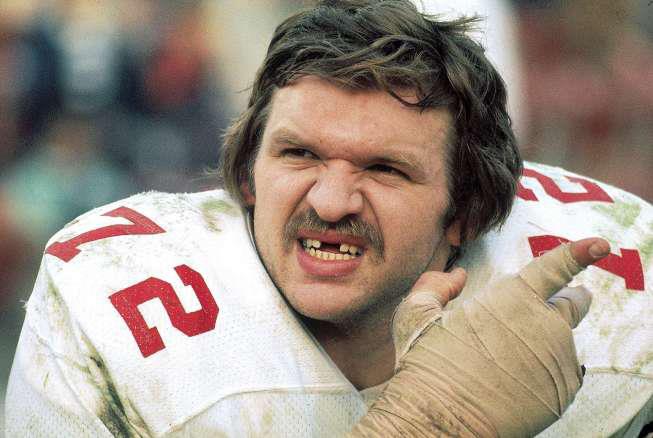 "After that, it was just a question of when," said Brandstatter, who has been a regular on Michigan television for four decades. "Neither of us is sitting here thinking, 'Oh, my God, what did we just do?' We're at peace with our decision." We're really looking forward to this year."
They stated that they do not want to be the focus of attention today or this season and that they will say their final goodbyes later this fall.
According to an article in The Detroit News, Brandsatter added, "Neither of us wants to make this about us." "It has to do with Michigan football. We had a fantastic run. I've had the luckiest streak of them all. It's been a fantastic opportunity. It's time to move on and bring someone new in."
"After last year, we're hoping for a resurgence of sorts for Michigan football," Dierdorf said. "We're both content. We're thrilled because we know we made the right decision in our hearts."
"Having said that, next fall is going to be strange for both of us." Since 1967, when I was a freshman at Michigan, I've spent every Saturday and Sunday of my life in a football stadium, and Jim since 1968. It'll be weird to have time for myself in the fall."
"For me, two words come to mind. "Thank you," Brandstatter remarked. "Those two words fall well short of conveying my gratitude to all of you who have been so supportive of me for over 40 years." On the radio for Michigan football and on television for Michigan Replay and Inside Michigan Football, you've invited me inside your homes. I would not have the career of my dreams if it weren't for you and your support, for which I am eternally thankful. "Thank you very much."
Brandstatter has also hosted the Michigan football coach's show since 1980, first Michigan Replay, then Inside Michigan Football. From 1987 until 2018, he worked as a radio analyst for Detroit Lions football broadcasts. Brandstatter was honored into the Michigan Association of Broadcasters Hall of Fame in 2014 and the Michigan Sports Hall of Fame later that year.
Following the 2021 season, Doug Karsch and Jon Jansen will replace Jim Brandstatter and Dan Dierdorf in the Michigan Football broadcast booth, according to Mike Valenti of 97.1 the Ticket.
Even while there have been rumors in the past that he and Dierdorf would contemplate walking out together, it was certainly a shock to hear Brandy state that this is his final season on the play-by-play microphone. Jim is also in his seventies, but when you see him greet fans at a tailgate or talk to him off-air in Ann Arbor on game days, he seems like a college kid.
Brandstatter is a better ambassador for Michigan than anyone else. He's been hosting the coaches' show, Michigan Replay, for years and, a few years ago, he took on the difficult task of replacing Frank Beckmann as the lead radio voice, sliding over a chair from his analyst position. He isn't, however, a play-by-play announcer. Brandstatter has always seemed out of place in his play-by-play duties, but his popularity, dedication to the Wolverines, and charm have more than compensated. Brandy is going to be missed, especially in the Lions' booth.